The 12th EFSMA Congress of Sports Medicine will be held in Budapest, Hungary, from 20th to 23rd April 2022, organized by the Hungarian Society for Sports Medicine.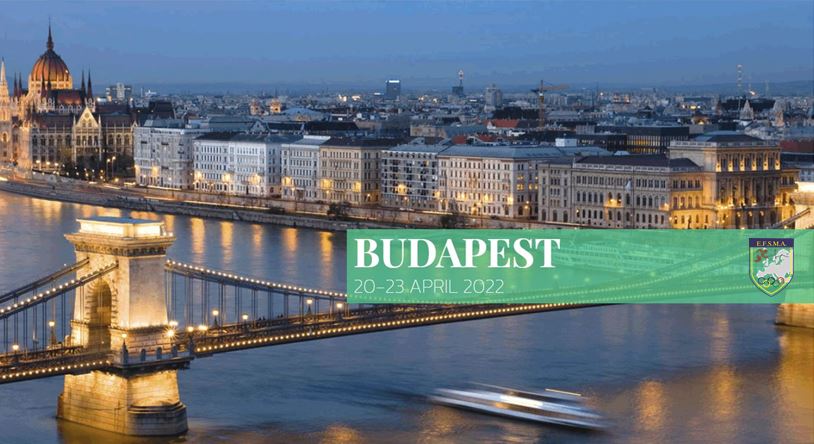 The Hungarian Society for Sports Medicine is highly committed to host the forthcoming flagship event of EFSMA, the 12th EFSMA Congress of Sports Medicine in 2022 in Budapest. The theme of the Conference "Multidisciplinary approach - Innovation for health and performance" creates an excellent opportunity to participate for all Representatives from a broad range of fields related to Sports Medicine and Science. The experts of internal medicine, exercise physiology, cardiology, orthopaedics and traumatology or rehabilitation are invited to share the advances in the area. The Conference will be opened for physical therapists, nutritionists, psychologists and other relevant stakeholders of the sports sector.
Budapest, the "Pearl of Danube", serves as the city of around 1,000 international congresses yearly. The vibrant cultural life, historical attractions, thermal baths, good food and wines, friendly people and genuine hospitality had made Budapest the sixth most popular city in Europe.


Visit the official website for upcoming news